Talks from great doctors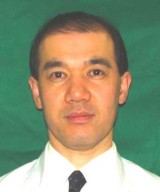 Dr. Jiro Maekawa, senior professor of the Department of Plastic Surgery, Yokohama City University



1. The reason for becoming involved in lymphatic edema treatment and hardships faced

About 35 years ago, I learned of a new treatment for lymphatic edema by microsurgery published overseas. I was practicing microsurgeries in another area then, and I thought I could introduce this new surgery to Japan; that was the reason. The toughest hardship was that we could not observe surgery results visually because the lymph stream could not be visualized at that time. This problem was resolved by fluorescent infrared lymphoduct imaging using a PDE camera developed seven years ago by Hamamatsu Photonics.


2. Characteristics and attraction of lymphatic edema treatment that Dr. Maekawa is promoting

As described above, lymphoduct can now be visualized to a certain degree, and new diagnostic methods that evaluate the lymphatic function, such as SPECT-CT lymph imaging, has been developed, which enables a more detailed lymphatic function evaluation than before. Grasping the stream of lymph, which is clear, contrary to blood, as part of the new diagnostic method, I think the time for the development of various new lymphatic edema treatments has come. Greater advances in lymphatic edema treatment by microsurgery seem to have expanded the field where Japanese surgeons who are good in this category can play an active role.


3. Opinion on international medical interaction through lymphatic edema treatment

There are said to be several hundred million lymphatic edema patients in the world, and the majority are not treated appropriately. First, I would like to popularize the treatment through international medical interaction so that the basic treatment for lymphatic edema can be offered for such patients. In Japan, lymphatic edema can be treated with a special surgical technique using microsurgery called lymphovenous anastomosis, and I would like to accept patients from overseas from now on.


4. Future perspective of lymphatic edema treatment (ideas/goals)

Lymphatic edema treatment by regenerative medicine (HGF gene therapy) has begun to be clinically applied since August of this year, in addition to surgical therapy. We would like to conduct such comprehensive lymphatic edema treatment including such novel medicine from now on.


5. Message to foreign patients who wish to have lymphatic edema treatment

Currently, the most effective lymphatic edema therapy is a combination of lymphovenous anastomosis, a surgical therapy with fewer complications, and conservative therapy. We would like to provide the best therapeutic effect by utilizing Japanese original cutting-edge lymphatic edema diagnostic and surgical techniques.
Talks from great doctors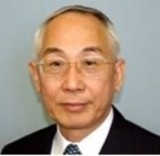 Dr. Hirohiko Tujii, Fellow of the National Institute of Radiological Sciences

1. The reason for getting involved in heavy particle radiotherapy

I was originally interested in international things. Therefore, I applied for and was accepted for a radiology residency at Saint Vincent Cancer Center (New York, USA) after graduating from Hokkaido University School of Medicine. Thinking back on that now, everything started from the career in New York. Coming home in 1974, I worked in the Department of Radiology, Hokkaido University School of Medicine. While working there, my former teacher invited me to study abroad at the University of New Mexico, USA, and the Paul Scherrer Institute, Switzerland, and I participated in the Pion Radiotherapy Project. Pion is an elementary particle, and Dr. Hideki Yukawa won the Nobel Price by predicting its existence. The particle was applied to cancer therapy based on its dose distribution property (star formation). US pion radiotherapy was performed in Los Alamos, New Mexico, where the well-known atomic bomb development Manhattan Project took place. Participating in the Pion Radiotherapy Project there was the determining event that led me to heavy particle radiotherapy.

After I went to America to be involved in the Pion Radiotherapy Project, I was promoted to president of the Proton Medical Research Center, University of Tsukuba, in 1989, and I worked on proton radiation therapy for deep cancer for the first time in the world. At that time, proton radiation therapy treated only limited sites, such as the eyes and cranial base. Therefore, the attempt to treat the lungs, liver, esophagus, and uterus was novel in the world. In 1994, I was designated the president of the Research Center Hospital for Charged Particle Therapy, and then I began to attempt radiotherapy by carbon ion particle rays for the first time in the world.


2. Characteristics and attraction of heavy particle radiotherapy

The greatest attraction of heavy particle radiotherapy is its high biological effect. Heavy particle rays have excellent dose distribution and exert a greater therapeutic effect on deeper body sites. Heavy particle radiotherapy therefore produces a much greater response than other particle radiotherapies. Actually, the number of cases has exceeded 8,000 at the National Institute of Radiological Sciences, and reports have been presented at various academic meetings as well. The indication includes head and neck cancer, lung cancer, liver cancer, pancreatic cancer, prostate cancer, postoperative recurrent rectal cancer, and bone/soft tissue tumors. The results were better than other therapies in terms of both the five-year survival rate and local control. Studies of heavy particle radiotherapy are also being conducted constantly, such as the radiation method, radiation dose, and positioning method. For example, 18 radiation doses were first required for lung cancer but now only one single radiation dose is needed, and the number of radiation doses has been reduced from 20 to 2 for liver cancer and 20 to 12 for prostate cancer, achieving a dramatic reduction in radiation. This has greatly reduced the patient's physical burden and improved the QOL day by day.


3. International medical interaction through heavy particle radiotherapy

Although heavy particle radiotherapy devices are very expensive, the price will decrease if heavy particle radiotherapy becomes popular around the world, allowing more patients to receive heavy particle radiotherapy. I think such a virtuous cycle will be produced. For popularization of heavy particle radiotherapy, it is important that patients around the world know about this radiotherapy. When cancer is detected, the patient will consult surgeons or internal medicine specialists, and I would like such patients around the world to know that heavy particle radiotherapy is an additional option. I would also like to inform physicians around the world of that. Heavy particle radiotherapy is effective for various types of cancers, allowing very patient-friendly treatment.


4. Future perspective of heavy particle radiotherapy (ideas/goals)

As a therapy, of course, the goal of heavy particle radiotherapy is to cure the local lesion leading to longer survival as a result. To achieve that, I think the therapy needs to be combined with other procedures and therapies. I have attempted to treat deep cancers with heavy particle radiotherapy, and I have another goal of expanding the indication for heavy particle radiotherapy to more disease sites or cases. Anyway, I would like to share information about heavy particle radiotherapy by traveling across Japan and around the world in order to popularize heavy particle radiotherapy.
Talks from great doctors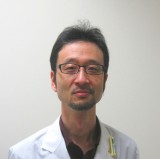 Mr. Naotaka Usui M.D.
Shizuoka Institute of Epilepsy and Neurological Disorders
1.The reason for getting involved in epilepsy surgery, and the hardships faced in the past.

I became involved in epilepsy surgery when I studied under Dr. Tadahiro Mihara, Dr. Yushi Inoue, and other pioneer epilepsy surgeons at Shizuoka Higashi Hospital (Epilepsy Center, currently Shizuoka Institute of Epilepsy and Neurosurgery Disorders that I work for) more than 15 years ago. Since that time, I have been fascinated with the deep attraction of this area. While a number of patients have had their seizures improved by surgery, some patients have had no improvement in seizures even after having received surgery. I have never felt any hardships in this occupation, and I feel it important to keep supporting patients from a long-term perspective.


2.Characteristics and attraction of epilepsy surgery that Dr. Usui is promoting.

It is the greatest pleasure for us that patients are released from the seizures that have harmed them before, and their daily lives become easy for them as they are released from anxiety. This is the greatest attraction of epilepsy surgery. Operations should be performed accurately and safely, of course, and it is essential for successful surgical therapy to identify the original site in the brain from which the seizure occurs for each individual patient before performing an operation. For this purpose, examinations are performed, such as interviews on the thorough disease history and seizure symptoms, imaging diagnosis including simultaneous video-electroencephalographic recording and cranial MRI, and neuropsychologic exploration. Cutting-edge examination devices are useful, but the most important is to hear about and observe seizure symptoms thoroughly. If necessary, some patients have encephalographic electrodes placed in the cranium for examination. In this manner, one of the features of the surgical treatment performed in our hospital is making every effort toward focused diagnosis as accurately as possible by conducting thorough preoperative evaluations. Another feature is the effort toward comprehensive medical practice. The ultimate objective of epilepsy surgery is improvement in the patient's quality of life (QOL), but an operation may not lead to improvement in the QOL even though seizures are eliminated. For postoperative QOL improvement, it is necessary to support the patients comprehensively in addition to simple seizure suppression. Our hospital makes efforts toward comprehensive support by multidisciplinary teams consisting of psychiatrists, neurologists, pediatricians, nurses, social workers, rehabilitation staff, and so forth. I feel it is greatly attractive in this area that we can go about treatments not from surgeons alone but under multidisciplinary cooperation.


3.Opinion on international medical interaction through epilepsy surgery

There seems to be a number of patients who are likely to improve from surgical therapy but have not be been treated yet, not only in Japan but also in other countries. For patients whose epileptic seizure cannot be controlled well by medication, it seems very meaningful to admit the patient for an examination to determine whether they can be treated with surgical therapy. The admission for examination also seems to be significant not only for simple decisions on whether an ablative operation is indicated or not, but also for revision of previous treatments or presentation of new treatment options.


4.Future perspective of epilepsy surgery (ideas/goals)

I think there are two major points as the future perspective and picture of epilepsy surgery. One is further advancement in focused diagnosis and improvement in treatment performance. Currently, patients who have a lesion found on MRI are often improved for seizures after the operation, but those who have no obvious lesions found on MRI are often unimproved even after the operation. One of the goals is to improve treatment performance in such patients who are difficult to treat through future investigations. The other is the effort toward comprehensive medical practice, as described before. In epilepsy surgery, it is important that continuous support be provided from the preoperative phase to the postoperative phase, but such support cannot be provided everywhere. Our hospital is striving to be a model of such a comprehensive medical practice.


5.Message to foreign patients who wish to have epilepsy surgery

I think our hospital can provide the best epilepsy surgery treatment from diagnosis to treatment and postoperative follow-up. We believe it is very meaningful to admit patients for an examination to determine whether an operation can be performed or not. Your life may be significantly changed. Whether an operation can be performed or not, it is very meaningful to have a diagnosis by an epilepsy specialist, and I would recommend patients who have difficulty in treatment to be admitted for an examination in our hospital.