Excellence of Japanese medical care
Medical Care in Long-Lived Japan: 1
In the past, the world-famous high quality of consumer products and automobiles Made in Japan provided traction for economic growth in Japan. Other than industrial products, Japanese medical care is highly acclaimed internationally for its world-class technologies. Among the developed countries, the cost effectiveness of Japanese medical care is good; the technological standard is perceived as high, while the dietary habits and practices of the Japanese, as well as the system of health checks are universally praised.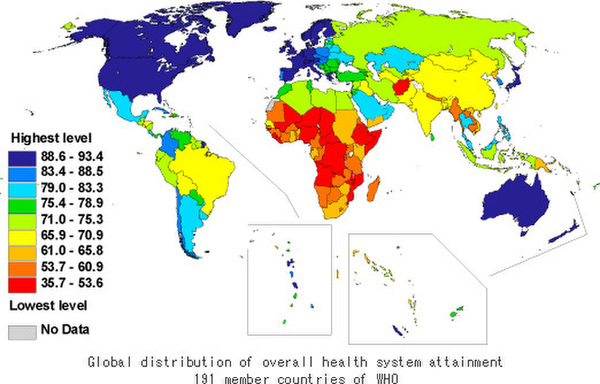 Medical Care in Long-Lived Japan: 2
Japan's advanced medical technologies are capable of saving, or prolonging the lives of patients, treatment as well as prevention and early detection of diseases, pain alleviation with non-invasive procedures that do not cause injury to the body, minimally invasive examinations that do not leave deep wounds, and of improving the quality of life (QOL). With sophisticated diagnostic imaging systems (computed tomography (CT), magnetic resonance imaging (MRI), positron emission tomography (PET)), the world's highest standard of machines per population of one million, cancer therapies by means of PET drug delivery systems, low invasive treatments using endoscopy, heavy particle treatment for cancers, regenerative treatments and so on, the field of medical care is well advanced by international standards.



Health Standard in Japan
According to reports by the World Health Organization (WHO) and the Organisation for Economic Co-operation and Development (OECD), medical care in Japan is rated among the best in the world. Japan is ranked 18th among the OECD member states for the low cost of its medical care, while the WHO has rated Japan No. 1 for its degree of health attainment and healthy life expectancy.